The Zamfara State Governor, Bello Mohammad Matawalle, has challenged the opposition party in the state, the All Progressive Congress, APC, to come up with a progressive criticism rather than spreading false lies about the 2021 budget of the gold rich State.
Speaking through one of his Media Aides, Zailani Bappa, today Tuesday February 16, 2021, when I contacted him, the State Government said; "Since the State under the leadership of Governor Bello Muhammad Matawalle stopped the N10 million monthly upkeep for ex-governor Yari, a week will not pass that the sinking APC not engage in cooking and dishing out fake stories to generate public sympathy from the good people of Zamfara state."
Mr Bappa said; "APC has come up with another malicious and fake 2021 budget which even a 'mad man' will see as their hungry and daily efforts to tarnish the image of the present administration."
"It's sympathetic for Zamfara State APC to completely depend on the fake news, fake audiovisual, fake budget in circulation as an instruments to generate public sympathy from the people who heavily suffered during their bad leadership styles."
"Why can't they go to the Ministry of Finance to have a look at the Zamfara State 2021 budget? Will the heavens fall if the 'sorrowful' Zamfara State APC decided to go to Google to find out zamfara 2021 budget?"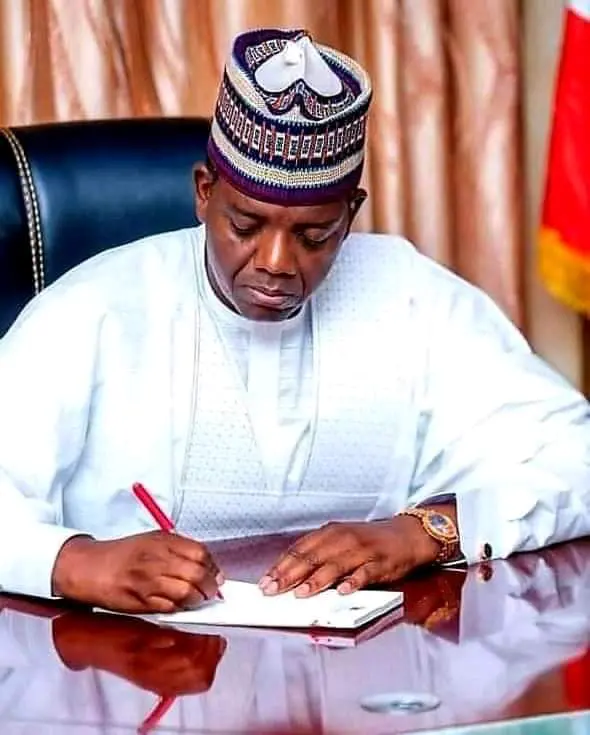 In the said budget, an online publication had alleged that the state government have earmarked N2 billion for the government house's "air transport" expenses in its 2021 budget. It said; "another N470 million was budgeted for the international flights of all ministries, departments and agencies (MDA)."
"The government house also got an allocation of N1 billion each for the purchase of water equipment and electrical cables."
"The sum of N500 million was also set aside as welfare packages for just the seat of power, which also got another N500 million for "special days and celebrations; and another N734m for donations, outfits."
This allegation by the opposition party is coming at a time when the state government under His Excellency Governor Bello Muhammad Matawalle, is playing gigantic effort to stop any illegal flow of Zamfara State meager resources by creating a procurement presence in all the State's Ministries and MDA's.